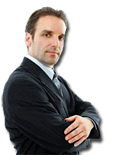 Sean Archer Picks is a recognized and trusted name within the sports handicapping community. The SA staff is equipped with over 20 years experience which means we have earned and built our reputation. Whether your game is NFL, NBA, MLB or NCAA, SA Sports Picks is your premier handicapping headquarters this season.
Sean developed this service after years of research following statistical trends formulated to generate information based on compiled statistics. Sean's ability to differentiate variances in odds set by Vegas and where he feels the odds should be set is where we are able to capitalize and earn a return. We understand you don't have the time to make daily educated predictions. We put in the time so you can make the money.
SA spent the majority of his early years belly up to card tables. Sean has used his card experience as an advantage to understanding the percentages and applying a similar concept to sports investing. Sean was able to prone his handicapping technique spending time with TSSWins.com. Sean wanted to capitalize fully on his hard work and talents and subsequently formed SeanArcherPicks.com in the fall of 2005.
Team up with Sean Archer and his experienced team this season and start experiencing a whole new way of sports wagering. Our winning sports betting picks are your ticket to a profitable season!
Our sports picks are released the public after the start of each game so our members can verify our records. Login to your account to view our daily selections immediately after they start!